We believe everyone should have the opportunity to start a family
Your wellbeing is at the heart of everything we do at abc ivf, and our treatments are designed not only to offer our patients high quality and successful IVF, but also to make your journey as easy and stress-free as possible.
We are a dedicated team of fertility clinicians, led by Professor Geeta Nargund, and we're on a mission to deliver our patients only the highest quality of medical care, but at a fraction of the cost.
Our expert clinicians have over 50 years combined experience in fertility so be rest-assured you're in very capable hands when you come to abc ivf.
'All-inclusive' IVF package £2,750 per cycle
Why come to abc ivf?
Quality Treatment
Our simplified, yet successful approach to IVF treatment is the culmination of many years of research and testing by Professor Geeta Nargund and her team at our partner clinic, CREATE Fertility.
Leading success rates
We pride ourselves in offering excellent IVF success rates, well above the national average, whilst remaining true to our commitment to offering the most affordable IVF treatment in the UK.
Transparent Pricing
Our Complete IVF packages include everything you need for one cycle of IVF treatment, even medication. In specific cases there may be the need for additional tests or treatments which are not included within our cycle package and will be charged separately. Exact costs will be discussed at consultation based on patients' individual needs.
Putting you first
Our dedication and commitment to making high quality and successful IVF treatment more affordable has come from our Medical Director, Professor Geeta Nargund.
Professor Nargund and her dedicated team, have been at the forefront of research into developing high quality, successful IVF at an affordable cost, abc ivf is the result of their efforts now making treatment accessible to more women and couples than ever before!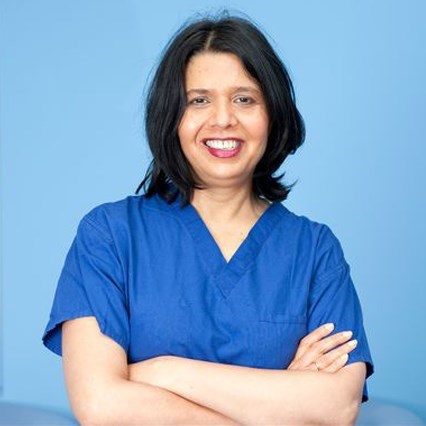 Professor Geeta Nargund | Medical Director
Excellent IVF success rates
Clinical pregnancies per embryo transferred | IVF & ICSI | Jan 19 - Dec 19 | Under 35 | CREATE Fertility St. Paul's
Excellent IVF success rates
Our expert medical team, specialist protocols and technology allow us to consistently deliver success rates well above the HFEA national average. At abc ivf (satellite centre) we are proud to work in partnership with CREATE Fertility (licensed centre), where egg collection, embryology and embryo transfer procedures take place; this allows us to offer our patients excellent success rates at nearly half the cost.

Simply put, we give more women and couples a better chance of having a baby.
Find us nationwide
Access successful and low cost IVF right across the UK. If you have any questions about our clinics please give us a call today.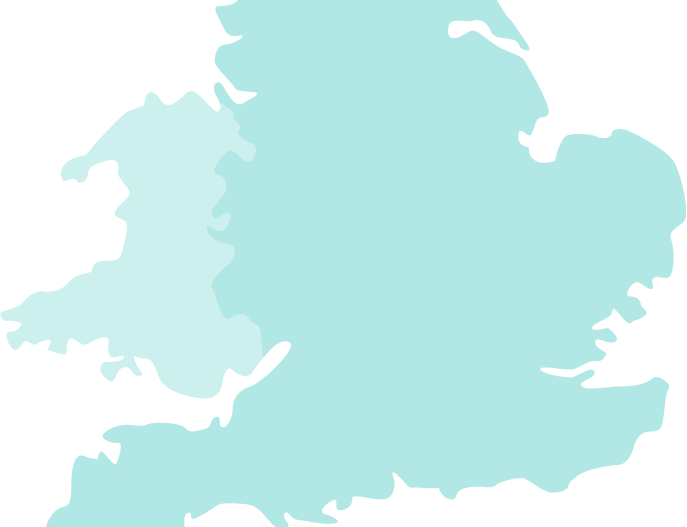 150 Cheapside, London, EC2V 6ET
St George's House, 3 - 5, Pepys Road, London, SW20 8NJ
1 Trinity Street, College Green, Bristol, BS1 5TE
Ground Floor, Kings Court, Wilmslow, SK9 5AR
5 The Quadrangle, Woodstock, Oxfordshire, OX20 1LH
Pall Mall Medical Centre, 5 St Paul's Square, Liverpool, L3 9SJ
Cyncoed Medical Centre, Dartington Drive, Pontprennau, Cardiff, CF23 8SQ
1 Sterling Way, Capitol Park East, Topcliffe Lane, Tingley, Leeds, WF3 1BU
6270 Bishops Court, Solihull Parkway, Birmingham, B37 7YB
Colney Medical Centre, 45-47 Kings Road, St Albans, AL2 1ES
Rectory Lane Health Centre, Rectory Lane, Loughton, IG10 3RU
8 Tettenhall Road, Wolverhampton, WV1 4SA
Sloan Medical Centre, 2 Little London Rd, Meersbrook, Sheffield S8 0YH
Werneth Primary Care Centre, Featherstall Road South, Werneth, Oldham, OL9 7AY