Successful & affordable IVF
When you're choosing who to trust with your fertility treatment, you need to know their results are good. Not only do we deliver excellent IVF success rates but also high quality treatment, and personalised care.
Our IVF treatment is based on decades of scientific research and clinical experience. We're part of CREATE Fertility (licensed centre), one of Europe's leading fertility clinics – where all our egg collection, embryology and embryo procedures take place. This allows us to offer our patients excellent success rates at an affordable price.

If you have any questions about our success rates or how to start treatment please call our experienced team who will be happy to help.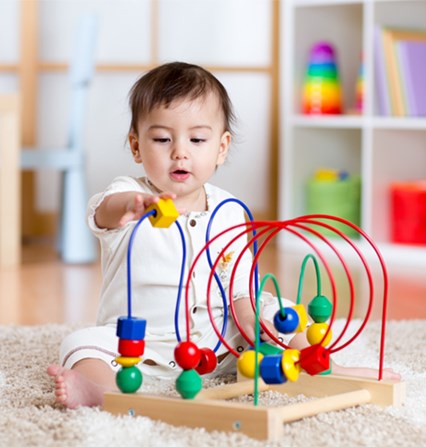 Please select a clinic below to see their success rates
Frequently asked questions
What does per embryo transferred mean?
This is the number of pregnancies/babies born per actual number of embryos transferred. It therefore adjusts for multiple embryos being transferred.
What does per treatment cycle mean?
This is the number of pregnancies/babies born per number of cycles started. This includes cycles that do not reach embryo transfer stage.
What does live birth rate mean?
A live birth is the delivery of a baby. This is calculated by dividing the number of live births in a given year, by the number of embryo transfer procedures or treatment cycles in the same year. This is multiplied by 100 to give a percentage.
What is a clinical pregnancy?
A clinical pregnancy is a pregnancy that is confirmed by ultrasound confirmation of a gestational sac or heartbeat.
What is HFEA verified data?
The Human Fertilisation & Embryology Authority (HFEA) is the UK's independent regulator of fertility treatment and research using human embryos. They offer impartial, accurate information about IVF, clinics and other fertility treatments. HFEA verified data has all been calculated in the same way. We always use the latest HFEA verified data so you can be confident in our figures.
How do we define our key statements
What we mean by 'Low Cost'
abc IVF are a provider of high quality, 'low cost' fertility treatment. We define 'low cost' as meaning that our prices are at least 25% lower than the average cost of a cycle of IVF in the UK. We have determined the average cost of one cycle of IVF in the UK as being £5,000 as reported by the Competition and Markets Authority and the Human Fertility Embryo Authority (HFEA), the UK's fertility sector regulator in September 2022 <link>. It is our aim to continue to be a 'low cost' IVF provider and keep our costs below other providers in the UK.
What we mean by 'High Quality'
abc IVF are a provider of 'high quality', low cost fertility treatment. We define our treatment as 'high quality' based on a number of key measures and processes:
1. That our licensed centres achieve inspection ratings of 4 or 5 out of 5 by the Human Fertility Embryo Authority (HFEA), the UK Fertility regulator.
2. That our clinics have fully trained GMC and NMC registered Nurses, Doctors and Consultants supporting them.
3. That our facilities are modern and fully compliant with the current clinical guidelines.
4. That we use modern technology and equipment from leading manufactures.
What we mean by 'Excellent Success'
abc IVF deliver 'excellent success' for our patients. We know that clinic's success and success rates play an important roles in patients decision on which clinic to choose for their treatment, so we aim to be clear and transparent about how we define 'excellent success'.
The Human Fertility Embryo Authority (HFEA), the fertility sector regulator, displays on their website the verified data for clinical pregnancies and live births for every licensed clinic in the UK for the last few years. They provide a number of points of analysis for each clinic to show the key success measures for broad and specific age groups. abc ivf is a satellite clinic of the HFEA licensed clinic - Create Fertility, whose results can be found on the HFEA website (LINK). abc patients have their egg collection and embryo transfer procedures at the CREATE Fertility licensed centre, by Create Fertility clinicians, and as such the success rates noted for abc IVF clinics are those of  the licenced Create Fertility centre where treatment takes place.
We define "excellent" as exceeding national average success performance for live births per embryo transferred for all ages for the majority of clinics within the group, as shown on the latest verified year of data displayed on the HFEA website. Full details and further data can be found here.