Welcome to abc ivf, Oxford
If you're looking for high quality, affordable IVF treatment in and around Oxford, abc ivf is the perfect clinic for you.

During treatment you will have all your consultations, blood tests and scans at our Oxford location, but you will also have the opportunity to choose between Bristol and Birmingham to have your egg collection and embryo transfer procedure; making abc ivf Oxford accessible to couples from all over the UK.

Our All Inclusive Packages don't just offer our patients complete price transparency, we are also 50% cheaper than other clinics in the UK.
Get in touch
If you have any questions about abc ivf Oxford please contact our experienced team who will be happy to help.




5 The Quadrangle, Woodstock, Oxfordshire,
OX20 1LH

Speak to an advisor:
Useful information
Monday - Friday 08:00 - 18:00
The closest railway station to the clinic is Hanborough which is 3.4 miles away.
The 233 stops at Hensington Close, which is a 4 minute walk away from the clinic.
There is free parking available at the clinic. You can find the clinic off the A44, Oxford Street, turning into Hensington Rd, past the Woodstock Fire Station and St Hugh's RC Church and St Hugh's Centre. Once you get to the mini round about around 100 metres ahead, take the first left and turn into the quadrangle on your immediate left.
There are a number of shops and cafes in the area, including Tesco Express, Sip Coffee Bar and Costa Coffee situated on College Green.
Our Experienced Fertility team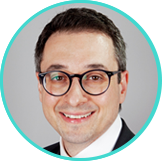 Dr Malamas Dotis
Lead IVF Consultant
Dr Malamas completed his specialty training in Obstetrics and Gynaecology at Alexandra University Hospital of Athens, in Greece. Following further training he obtained a diploma in Obstetric and Gynaecological Ultrasound.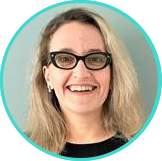 Polya Aleksandrova Ivanova
Fertility Midwife Consultant
For the past 9 years, Polya, has been working as a Fertility Midwife at a fertility clinic in Oxford and has now joined the abc ivf team as a Fertility Midwife Consultant...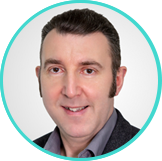 Stephen Lynch
Laboratory Manager
Stephen Lynch is our laboratory manager who will oversee all embryology. The Lab is where your baby's life begins and where the actual IVF and ICSI procedures are carried out.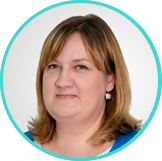 Linda Huxtable
Patient Coordinator
Linda is our caring Patient Coordinator, who has a wealth of knowledge about our treatments and will be your first point of call during your treatment. She will be there for each step of your journey and ensure you're always clear about the next steps, feel supported and answer any questions you may have.
Book your appointment
The first step to starting treatment with us is to book an Initial Consultation & Scan
Book appointment