Innovative, ethical IVF treatment for couples at home and overseas
Innovative, ethical IVF treatment for couples at home and overseas
If you're interested in overseas IVF treatment with minimal risk and high-quality service, abc ivf is the place for you. Located just an hour's ride from Heathrow Airport, our London Harley Street clinic provides safe fertility treatments through innovative technologies, simplified processes and the highest standards of care.
High quality, affordable treatment
We understand that UK IVF clinics can be expensive, especially if you're travelling to the country for treatment. But our innovative services cost on average £1,600 less per cycle than other London clinics, and we have a higher success rate too.

So, as an overseas patient, you can rest easy knowing you're being taken care of in the world-renowned Harley Street medical district, with state-of-the-art technologies, for the lowest cost in the UK.

Find out how our affordable treatment compares.
Compare our prices
Accessible IVF for all
So, why should you consider abc ivf if you're planning to come to the UK for treatment? Because our Medical Director, Professor Geeta Nargund spent over 20 years in NHS fertility in the UK. She knows first-hand the trials, tribulations and costs couples can go through to start a family, but abc ivf was founded to change that. It was founded to provide accessible, low-cost and, above all, safe IVF treatments for all.
Regulated to reduce risks
Overseas IVF clinics all follow different guidelines and are held to different standards. In the UK, we're monitored by the Human Fertilisation and Embryology Authority (HFEA), an independent government inspector created to ensure safe treatments for all IVF patients.

But one of the main regulation differences is the law around multiple embryo transfers. Overseas treatments allow multiple embryos to be implanted into the womb – this increases the chance of twins or triplets and therefore increases the risk of complications. The HFEA have a strict limit on the number of embryos we can transfer in UK IVF treatments, to reduce the risk of potential problems.
Examples of overseas and UK regulation differences:
In some countries, unmarried women are banned from undergoing IVF procedures
In some countries, they only allow sperm donations from the couple
In some countries, certain forms of treatment are banned
In some countries, they don't allow embryos to be frozen
Excellent IVF success rates
Clinical pregnancies per embryo transferred | IVF & ICSI | Jan 19 - Dec 19 | abc ivf patients | CREATE Fertility St. Paul's
Excellent IVF success rates
We are very proud of our success rates. Our expert medical team, specialist protocols and technology allow us to consistently deliver success rates higher than the national average.

Simply put, we give more people a better chance of having a baby.
View our success rates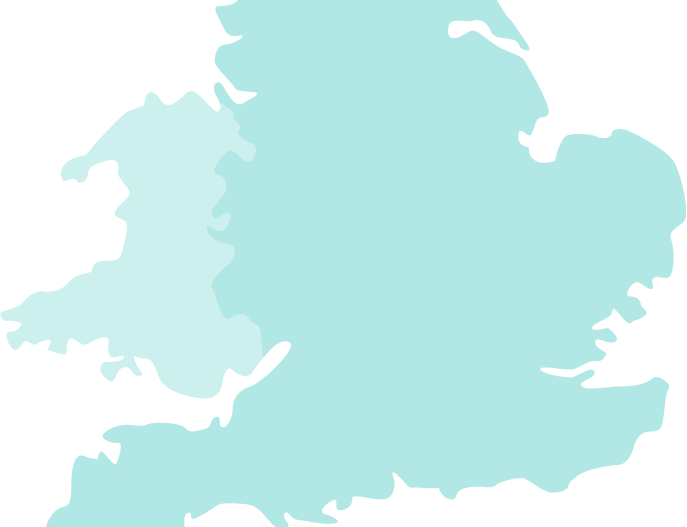 103-105, Harley Street, London, W1G 6AJ
3 - 5, Pepys Road, London, SW20 8NJ
1 Trinity Street, Bristol, BS1 5TE
Kings Court, Wilmslow, SK9 5AR
5 The Quadrangle, Woodstock, OX20 1LH
5 St Paul's Square, Liverpool, L3 9SJ
Cyncoed Medical Centre, Dartington Drive, Pontprennau, Cardiff, CF23 8SQ
Suite 2A, Joseph's Well Offices, Hanover Walk, Leeds, LS3 1AB
6270 Bishops Court, Solihull Parkway, Birmingham, B37 7YB