IVF options for single women
We understand that there are many different reasons why, as a single woman, you might be considering IVF treatments. At abc ivf, we're delighted to be able to support single women throughout their fertility journey and are proud to have helped many women start a family.
If you have any questions about treatment at abc ivf please contact our experienced team who will be happy to help.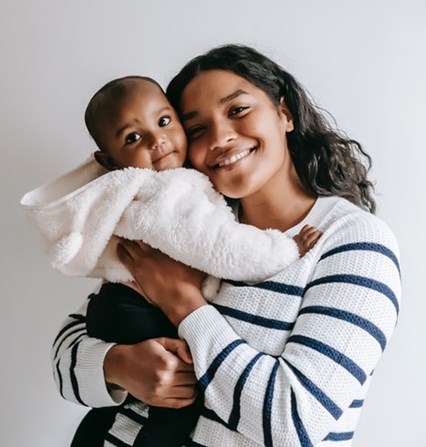 What are your treatment options?
IVF - During IVF, a woman's eggs are collected from her ovaries and fertilised with sperm in the laboratory. Any embryos created in this process, will later be placed back into the womb to grow and develop. If you need donor sperm to complete your family we can help. 
Egg Freezing - Some women are not ready to have a baby but wish to preserve their fertility for the future. Freezing your eggs is a method of preserving your fertility and improving your chances of having a baby later in life. 
Egg Sharing - Sharing your eggs means donating half of the eggs collected in your IVF cycle to another woman who cannot conceive with her own eggs.
IUI - IUI is the process whereby donor sperm is inserted directly into the uterus at the most fertile point of a woman's natural cycle. We don't offer this treatment at abc ivf, but if you are interested in IUI, you can have it at our sister clinic, CREATE Fertility.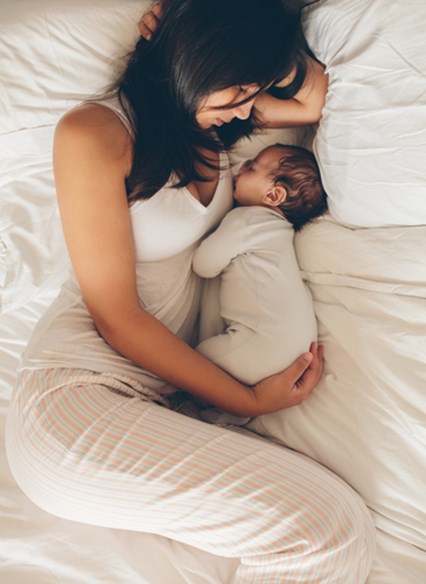 Watch Agnieszka's interview
Watch Agnieszka's interview
"I decided to be a single mother mainly due to my age. I hadn't found a partner and couldn't wait any longer but I have always wanted to become a mother so I decided to go through IVF treatment on my own. Being a single mother isn't easy but its very rewarding. For me, it's been an amazing journey. If you are 100% sure you want to be a mother, just go for it. I promise you'll never regret it."
Our all-inclusive packages
Louise's IVF Story
"I have always wanted a baby but I have never really been the type to be in a relationship. I don't have or want a partner, but I knew that I couldn't afford IVF treatment because it is very expensive, so I had just accepted that I might never be a mum.
I did do some research around the different options available to single women who want to have a baby and also spoke to my doctor about it. He had suggested IUI as it is the most affordable option, but then I came across abc ivf's website and the rest is history."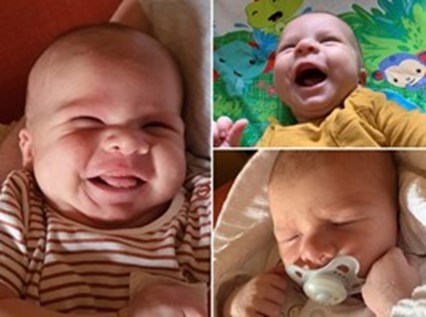 Louise | Single mother success story
Frequently asked questions
What is the first step to starting treatment?
The first step to starting treatment at our clinic is to book an Initial Consultation and Scan. This is a 45 minute appointment with a specialist Nurse Consultant.
The first part of the appointment includes an advanced Pelvic Assessment Scan which will help us assess your egg reserve, the health of your uterus, endometrium (lining of the womb), ovaries and follicles.
You will then have a consultation with your Consultant who will explain your results, discuss your medical history, answer any questions you may have and talk you through your individualised treatment plan.
If you are ready to go ahead, you can start treatment as soon as your next menstrual cycle.
Where do you get your donor sperm from?
We work with only recognised and licensed donor banks to provide the best quality sperm. All sperm donors have to be in good health and are screened for sexually transmitted diseases and some genetic disorders. The sperm is assessed as high quality before being approved for donation.
CREATE Fertility Sperm Bank offer international sperm and provide FREE shipping between our clinics.
We also work in partnership with the Cryos International Sperm Bank and European Sperm Bank where you can access their donor bank and order sperm direct with them.
Is there a waiting list for donor sperm?
Generally, there isn't a waiting list, but it depends on your situation because there is currently a shortage of sperm from BAME communities.
What information can you get on the sperm donor?
The information you will be able to find out is:
a physical description (height, weight, eye and hair colour)
the year and country of birth
their ethnicity
whether they had any children at the time of donation, how many and their gender
their marital status
their medical history
a personal description and goodwill message to any potential children (if they chose to write one at the time of their donation).
You won't be able to find out any information that might reveal who the donor is.
If a child is conceived via the sperm donation, they have the option to contact the clinic when they turn 18 for information on the identity of the donor.
What other costs might I have to pay?
Male factor: If you have a fertility issue due to a male factor, you may require additional support and treatments such as ICSI. We have an IVF with ICSI package.
Egg & Embryo Freezing: If you have additional embryos after your embryo transfer procedure, you will be given the option to freeze them at an additional cost of £995 which includes 2 years of storage. In specific cases there may be a medical need to freeze embryos. You may require embryo freezing, Cryostorage and potentially a Frozen Embryo Transfer (FET) procedure.

Donor Sperm: If you require donor sperm for your treatment, this will come at an additional cost of £1,100 per vial. Donor services will be organised with CREATE Fertility. 
Pre-treatment: In some circumstances patients may require further exploration and fertility tests based on your clinical circumstances. If you are unable to get these done through the NHS, we are able to offer these services via our sister Clinic CREATE Fertility who are able to provide these services privately at an additional cost. Examples of common tests are an AMH test (£105), Semen Analysis (£150) or Thyroid blood test (£30). Exact costs will be discussed at consultation based on patients' individual needs. Please download our price guide for more information.
Medication: The medication included in your IVF package is appropriate for most patients to complete their cycle of IVF.  However, as we tailor treatment to each patient's individual need, more medication may be required. If you require additional medication, this can be purchased directly from abc ivf for additional cost.