Who we are
Who we are
Our mission to reduce the cost of IVF treatment has come from our Medical Director, Professor Geeta Nargund, who has spearheaded research into making IVF more affordable. Her team of dedicated fertility specialists at abc ivf have over 50 years of combined experience and are now leading the way in terms of low cost IVF treatment in the UK and all-inclusive pricing.
High quality and successful IVF treatment
Conventional IVF can be expensive as many clinics have long treatment protocols reliant on multiple appointments and intense doses of expensive fertility drugs, coupled with high laboratory costs.
Our innovative new service is the result of over a decade of research and development. With the combination of simplified treatment protocols, technology and a streamlined patient journey we are able to offer successful IVF at the most affordable cost in the UK; without compromising our quality of care or treatment success rates.
Contact us
IVF treatment from £2,250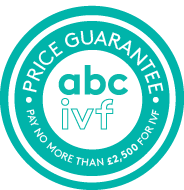 From the blog
Since our doors opened nearly two months ago, we've seen the flood of media interest in our radical new approach to IVF treatment translate into a steady stream of women and couples coming through our doors. Here's why....