Spread the cost of your treatment
We want to make growing your family less stressful and more manageable by making sure your focus is on getting pregnant and having a baby. That's why we've introduced cost-effective payment plans for our patients to help you make your family dreams a reality.

When you come to the clinic our friendly staff will take you through the process and answer any questions you may have, the enrollment process is all digital so no need to print or post anything.

If you have a question about choosing the best treatment or payment option for you please contact our friendly patient team who will be happy to help.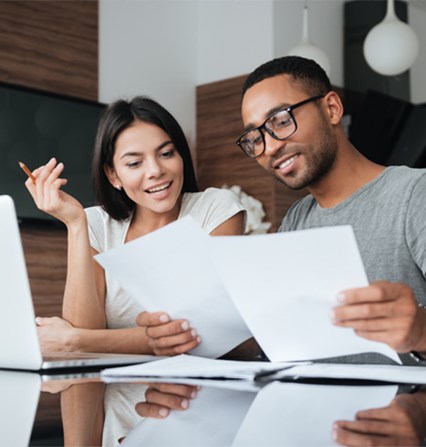 Our Payment Plans
Our representative example is based on average treatment cost - depending on your individual treatment choices
you may pay more or less than the example below.
Example treatment cost:

£
Example: Borrowing £ over 12 months with an interest rate of % APR fixed, the amount payable would be £ per month, with a total amount payable of £.
Why choose a payment plan with us?
Available for all our treatment options, our plans provide an effective way to manage the costs associated with fertility treatments. We take the hassle out of planning finance for your treatment with our simple, transparent payment plans that keep everything in one place.
0% interest rate for 12 months
Easy to manage monthly payments
Simple to set-up
How does it work?
To assess your fertility and find out what type of treatment is right for you we need to see you first for an Advanced Ultrasound Scan & Consultation with one of our experienced IVF consultants.


When we know what type of treatment you need our clinic team will take your through the treatment plan and pricing.
Once you are happy with everything we will then take you through the online finance application with Duologi

 

our finance service provider.
You'll receive an answer from them straight away via the online portal.
You can then read & sign the finance agreement in the clinic or if you'd prefer you can do it later online at home.
Once the agreement is signed and you have paid the deposit amount you can then start your treatment plan.
Any late or missed repayments may have serious consequences and your credit rating may be affected which could make it more difficult to obtain credit in the future. Offered subject to status and successful credit assessments.
Create Health Limited trading as ABC IVF acts as a credit broker and not a lender, offering credit products provided by Specialist Lending Ltd (trading as Duologi).
Create Health Limited is a limited company registered in England and Wales under number 04103133 at the registered address: Lower Ground Floor, Dunstan House, 14A St. Cross Street, London, EC1N 8XA, UNITED KINGDOM.
Frequently asked questions
Will I be accepted for finance?
Whether you're accepted for finance or not depends on many different factors, before you apply please note you will only be considered if you:


Are a permanent UK resident and have lived in the UK for at least 3 years

Are at least 18 years old

Have a good credit history with no late payments, debt relief orders, CCJs, IVAs or bankruptcies
We have partnered with Duologi who have a dedicated credit team who use their bespoke credit engine to help them reach decisions.
What is the minimum deposit for a payment plan?
The minimum deposit for our payment plans are 20%
What is the maximum deposit for a payment plan?
The maximum deposit for our payment plans are 50%
Can I make a joint payment plan application with my partner?
Unfortunately the loan agreement needs to be in the patients name, this can be yourself or your partner.
What's the maximum amount I can borrow on a payment plan?
Currently the maximum amount you can borrow is £12,000.
When will the first payment plan repayment be taken?
Your first direct debit payment will be taken either 25 or 30 days after you have started treatment, depending on the payment plan chosen.  Your first payment date will be confirmed once the application is approved. This will show on your statement as a payment to Specialist Lending Ltd. You have the right to repay all or part of the loan early at any time.
What is a credit search?
A credit search occurs when a third party investigates your credit report. They're looking to see how you manage your credit now, and how you've managed it in the past. This search may then be recorded on your credit report for other third parties to see. This is useful to lenders because if you've made multiple applications for credit recently, it could suggest to them that you have an urgent need for credit which you may struggle to pay back.
If I change my mind about a payment plan can I cancel my agreement?
Of course. Please contact us and we will be more than happy to help you cancel the agreement. There will be a 14-day cooling off period. Please note terms and conditions apply.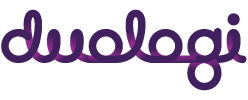 Finance is provided by our finance service partner Duologi which is a trading name of Specialist Lending Ltd.