What is Egg Freezing?
As women grow older, the quality and quantity of their eggs can decline; making it more difficult to have a baby.

Egg Freezing involves stimulating the ovaries to mature eggs, ready to be collected and then frozen in the laboratory using the latest technology called Vitrification (fast freezing).
It is the age at which you freeze your eggs which will influence your chances of success. If you freeze your eggs before the age before 35, your success rate will be higher than if you freeze them later. The success of fresh eggs and frozen thawed eggs is similar for a given age.

If you have any questions about egg freezing or how to start treatment please contact our experienced team who will be happy to help.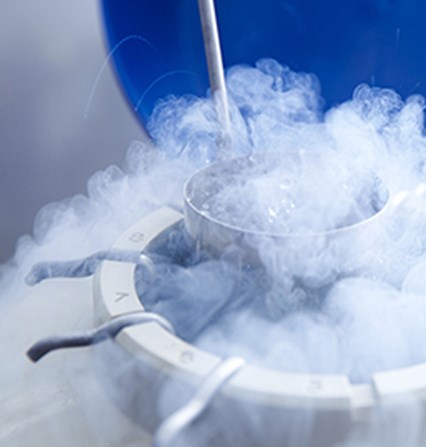 Egg freezing treatment is also available from as little as £65 per month with our payment plan options*.
For more details visit our payment plans page.
*What's included in your Egg Freezing package?
Our abc Egg Freezing package is a comprehensive and affordable fertility package which includes:
Treatment consultation
Screening tests (Hepatitis B, Hepatitis C & HIV)
Monitoring scans & blood tests (Oestradiol & Luteinizing Hormone)
Ovarian stimulation and trigger medication
Expert clinical advice
Egg collection & sedation
Follow up consultation
1 year storage
See full details of estimated total treatment costs, package inclusions and exclusions here
Frequently asked questions
How many egg freezing cycles could I need?
We are aiming to freeze 10 - 12 eggs per cycle and a patient may need more than one cycle to be confident they have an appropriate number of eggs stored.
If have irregular periods, is egg freezing still an option for me?
Yes, it is still an option. We will tailor the treatment for you. Sometimes we induce your period by giving you some progesterone tablets, and then you can begin your egg freezing cycle.
Can I fertilise my eggs and freeze the embryos?
Yes, you can. If you wish to fertilise them using donor then you will need to pay an additional charge of £1,200 for the donor sperm. If you wish to fertilise them with a partners sperm then you need to be aware of the laws around consent of both partners for using these embryos in the future. To freeze your embryos you will pay for an egg freezing cycle plus £495 to fertilise the eggs. 
If you wish to freeze half of your eggs and fertilise half your eggs then you will also need to be additional freezing and storage for the fertilised eggs. This is £1,120 for freezing and 2 years of storage. Annual storage is £385 after that. 
Egg freezing success rates
The success rates of egg freezing have increased, particularly following the development of Vitrification technology. 
The egg vitrification survival rate can be high, up to 90%* of frozen eggs can now survive thawing. This high survival rate can help increase the success of having babies from thawed eggs in the future. The success of fresh eggs and frozen thawed eggs is similar for a given age.
Success rates depend on the age of the women. Younger women can have higher quality and quantity of eggs resulting in higher success rates. Please check your individualised success rates before making a decision.
For further information on egg freezing please visit the HFEA website.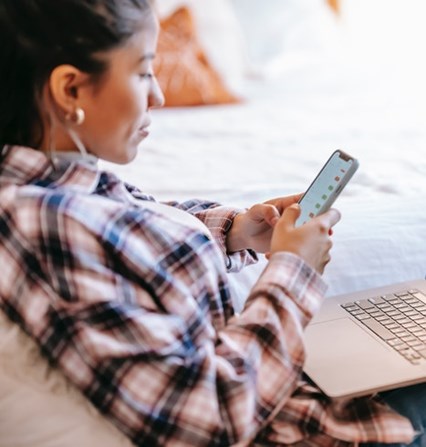 *£65 payment plan is based on our Egg Freezing package with a 50% deposit, paid over 36 months with an interest rate of 9.9% APR fixed. Payment plans provided by third party Duologi financial services, eligibility criteria apply, application process required.