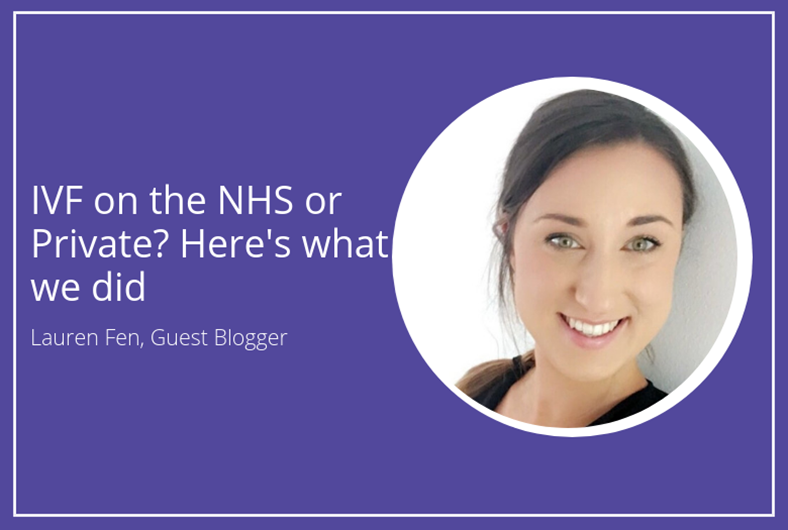 Our experience with the NHS has mostly been very good. We've had appointments with friendly experts who've provided us with lots of information and our process has ticked along relatively smoothly within the timeframe we were told to expect. There have, however, been 2 quite frustrating hiccups: the first when the bloods to check my hormone levels ended up being tested for glucose levels instead (good to know but not what I was there for); the second when we learnt that my husband's semen sample had somehow - and I dread to think how - been misplaced.

Arranging a repeat of these tests was pretty annoying but, as a much-obliging recipient of NHS treatment, if I get offered a date, time and location - I make it happen. It does sometimes mean declining a meeting that I really should attend and spending the morning on the other side of town for impromptu blood tests; it does sometimes mean backing out of a business trip at the last minute and it does sometimes mean several weeks of thumb twiddling whilst waiting to hear back about the next step.

The NHS, as wonderful as it is, simply cannot be expected to provide their services around my work schedule and this is part of the fun and games I've learnt go hand-in-hand with their IVF package. Fertility appointments, medication and timed intercourse all need to be factored into my diary, slotted in either side of my work commitments and then cross-referenced against my menstrual cycle. I call it "fertility maths" and it's quite a challenge....but one that I graciously accept.

In the final stages of our fertility testing, I needed four appointments to happen in the space of a month and I found it incredibly stressful. It involved a lot of diary changes, a substantial amount of grumbling and 4 awkward conversations with my boss about taking time off. Somewhere in-between the 3rd and 4th appointment, I was on a flight back to London and sat next to a lady from the US who had her leg strapped in an enormous support boot after falling down a flight of stairs and breaking it in 3 places. She explained that even though her injury happened back in The States and even though she had insurance, it still cost her $6,000 in medical bills. If she'd have heard me the week before complaining about the free treatment I'm receiving from the NHS, treatment designed to help me make a baby, she would've removed her boot and whacked me round the head with it.

Missing bodily fluids and one-legged Americans aside, one of the key benefits of private fertility treatment is that you can fit appointments around your schedule - to some extent. When there's no such thing as a waiting list and clinics are open for longer hours (sometimes even weekends), it's far easier to find more convenient times for your tests and procedures …as long as you can afford to pay for it. Choosing IVF with a private clinic doesn't always guarantee better odds of making a baby and it doesn't always guarantee a better service but what it can guarantee are shorter waiting times, a quicker turnaround for results and more flexibility to fit around your schedule. 

Lauren, The Dinky Blog