Dr Tamer Nafee, Lead IVF Consultant
Dr Tamer Nafee graduated from the Faculty of Medicine Alexandria University of Egypt in 1994.
He completed his training in Obstetrics and Gynecology, and specialized training in Reproductive Medicine, while simultaneously researching ovulation and polycystic ovaries. He was awarded a Doctorate degree MD in 2010 for his work and attained the position of a clinical lecturer.
Dr Nafee then moved to the UK, achieved membership of the Royal college of Obstetricians and Gynecologists MRCOG in 2008, and focused on the study of genomics and epigenetics. Dr Nafee was awarded his second Doctorate degree PhD from the University of Sheffield in 2016 for his work on microRNAs in embryo – endometrial communication at the time of embryo implantation.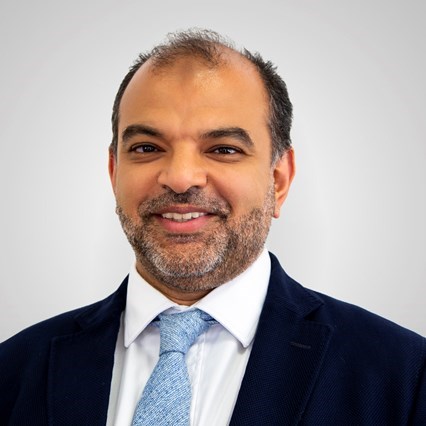 His special clinical interests include assisted conception, implantation failure, ovulation abnormalities and advanced reproductive ultrasonography.
Dr Nafee has joined the team at abc ivf as he is passionate about making high quality IVF treatment accessible to everyone who needs fertility treatment to complete their family.