I was diagnosed with PCOS over 10 years ago. Since my diagnosis I'd been on medication to help me to conceive and, fortunately, we were able to have our first child.
When we decided to try for a second, I went back on medication, but after a while we began to accept that it would not work this time around. The NHS couldn't help us any further because having a child made us ineligible for fertility treatment. So, we started looking at private clinics.
My husband was driving when he heard about abc ivf on the radio. When he came home, he told me all about it and I was certain that it must have been a marketing scam – the price couldn't be true!
We went online and did some research, and after reading their website we decided to book an appointment. To be completely honest, I was still a little bit sceptical until we arrived for the appointment.
When we came to the clinic and met with the Nurse Consultant, I was very impressed. She was very kind towards us and made us so comfortable that all our worries went away. In addition, the price really was as low as they quoted on their website and it was all inclusive! We were keen to get started right away.
I wanted to get my body ready for IVF, so I began acupuncture and did everything I could to improve my health prior to starting treatment.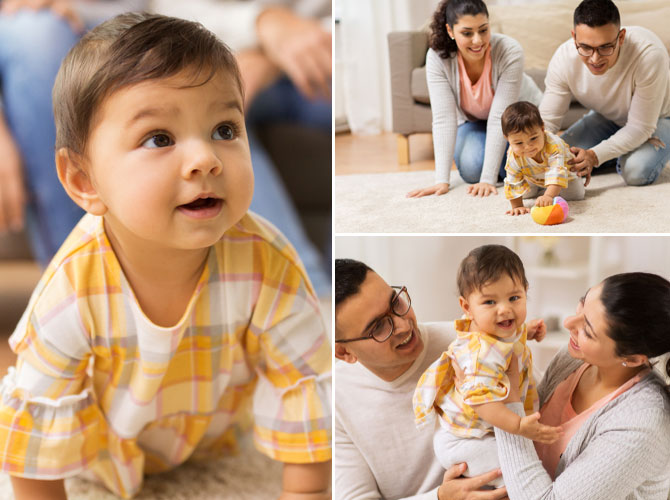 In the 7 years we'd been trying to complete our family, we'd been through a lot so for me personally, IVF treatment didn't feel like a burden. Of course, emotionally it's difficult, but I was just excited to get some help so I enjoyed the whole journey. I also think abc ivf played a big part of that too; my treatment couldn't have gone any smoother.
The two week wait after the embryo transfer was the hardest. I didn't feel anything, so I was pretty sure that the treatment hadn't worked. I had convinced myself that it hadn't so I decided to do a test at home a day before my blood test was booked, just so I could prepare myself for the negative result. I did the test and it proved my worst fears, it came back negative.
We called the clinic and they advised us to come in for the blood test anyway just to confirm the outcome of the treatment, so we did. We received a call a few hours later and they told me that I was actually pregnant. I literally jumped with joy – I couldn't believe it worked the first time!
My husband was also extremely happy. He was actually the one who encouraged me to take the first step towards starting treatment. In our community, IVF is quite controversial so we haven't actually told anyone else that we've had fertility treatment, but whenever people do mention anything about getting treatment I always mention abc ivf. I would recommend them to anyone! The medical care, team and environment were excellent. Everything was just perfect.
Asmaan & Shahmeer x

*Names and images have been changed for patient confidentiality purposes.