We truly feel like this is how IVF treatment should be everywhere!
After trying to conceive, with no success, for quite some time, we tried to get help from the NHS. Sadly, we were quickly turned away due to my partner having two children from a previous marriage. That's when we decided to start looking into private IVF treatment and doing our research on all the different clinics around. It was around a year ago when we first heard about abc ivf on Sky News. They made the news for being the lowest cost IVF clinic in the UK and so we decided to have a look at their website.

At first, we were worried that it is too good to be true, but the more we researched into it the more it appealed to us. When we realised that the clinic is based on Harley Street, which has such a good medical reputation, we decided to give it a go and book our Initial Consultation and Scan.
The Initial Consultation was simply amazing! The Nurse Consultant we had the appointment with was very knowledgeable, but also friendly and calm all at the same time. She put us at ease right away. When we were first told we needed IVF treatment by our GP we felt as though there something was wrong with us, but abc made us feel normal again. After that appointment, we knew we wanted to start IVF treatment at abc ivf straight away!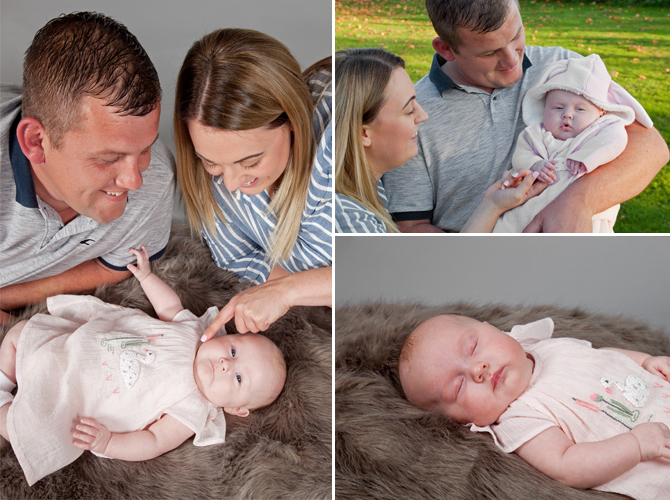 I started treatment as soon as my next menstrual cycle started and I really couldn't fault the medical care I received throughout. The treatment journey was as smooth as it possibly could be and I think that's mainly because everything was explained so well. IVF treatment is a very complicated and technical procedure which can become overwhelming for patients, but abc made it straightforward and easy for us. We always knew what would happen next and felt really confident in their expertise, meaning both my partner and I were relaxed and positive throughout our whole journey. Trying for a baby, assisted or not, should be a happy time and it definitely was for us. Sadly, I've heard many stories from people who have chosen other clinics and didn't have the same experience as us.
The whole team at abc ivf are lovely; I really couldn't fault anyone I have met along the way. They were all so positive, calm and professional. They supported us throughout and answered all our questions, no matter how simple or silly they might have been, and that's exactly what we needed from our clinic. I feel like every couple who has to go through fertility treatment, deserves the support and understanding we received.
At the end of my treatment, I was too scared to take a pregnancy test at home, so I actually waited for the in-clinic blood test; I really didn't want to get it wrong. I remember that day like it was yesterday! We were given the news and we literally couldn't believe it. We were finally pregnant! It was the most amazing feeling and the fact that it was my first attempt made it even more amazing. Without abc ivf, I would not have my beautiful baby girl; I literally cannot thank them enough.
We truly feel like this is how IVF treatment should be everywhere. Why does it have to be so expensive and complicated when abc's approach works? And it has worked! It sure is amazing what abc have been able to do – we have the daughter we've always dreamed of without having to worry about money. I know you can't put a price on having a baby when you want it so much, but IVF treatment can be a massive financial burden. When we were turned away by the NHS, it was a massive knock for us and we were so worried about the cost of private treatment but finding abc ivf took all that weight off our shoulders, so we could focus on what truly matters – giving ourselves the best chance of falling pregnant.
Life with a baby is amazing; everything we ever dreamed for! I would recommend abc ivf to anyone and already have. A few people have asked me where I've had treatment and I told them about abc ivf in a heartbeat. I wouldn't even bother looking elsewhere!

Carly & Liam x